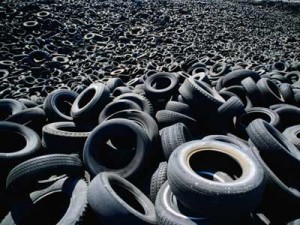 The sale of used tires is a booming market in the U.S. that generates high profit margins for retailers and wholesalers.  As the recession continues to take its toll, and with new tire pricing continuously on the rise, more consumers are opting to purchase used tires with at least 50% remaining trade for a fraction of the cost of new tires.
Motorists buy used tires for a variety of reasons: the low price, for use as a spares, or because owners don't plan on keeping the vehicle for very long.  While many used tires are purchased because of tight budgets, consumers across socio-economic strata are lured by one thing—the bargain price.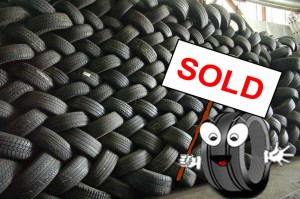 According to the Rubber Manufacturers Association, a tire industry trade group, an estimated 30 million used tires are sold to motorists each year. That represents nearly 10 percent of the 318 million new tires sold in the U.S. annually. Some tire dealers only sell used tires. Others sell used tires to supplement their sales of new tires. Either way, for the sellers, used tires are a lucrative business—garnering much higher profit margins than the sales of new tires. In fact, trade journal articles suggest that used tire sales should be part of retailer's business warning that they are missing a key profit opportunity if they don't.
According to Google Trends, Web search interest for the term "Used Tires" has been consistently on the rise since 2005:


This live graph is in real time, and is considered a good indicator of consumer interest in a specific product or service. It tells us that more and more people are searching the web for information about used tires – 60,500 average monthly searches as of July 2013.
Tire Businesses across the USA and the other parts of the world are seizing the opportunity by supplying their markets with good quality used tires as a viable alternative for expensive new tires.
Smart consumers are opting to buy used tires with 50% to 80% remaining tread to save some money. A high quality used tire with good tread will provide thousands of miles tread. Some used tire retailers offer a limited warranty on their used tires!